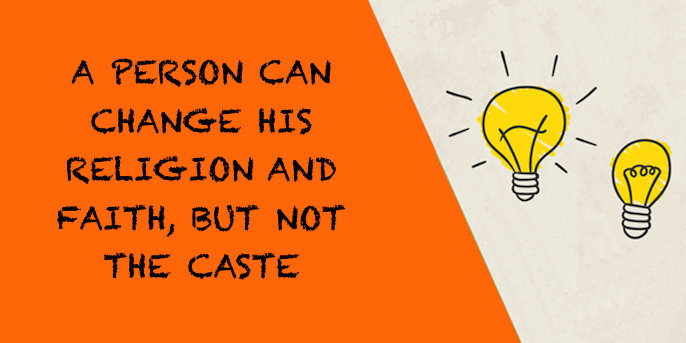 GENERAL ELECTIONS WERE HELD TO PUNJAB LEGISLATIVE Assembly, in January, 2012. Last date of filing of nomination papers was 12.1.2012. Date for scrutiny of nomination papers was 16.1.2012. And polling was held on 30.1.2012. The counting of votes was done on 6.3.2012, in which appellant was declared elected.
Election Petitioner (respondent herein) filed his nomination papers as a candidate of Shiromani Akali Dal. The appellant was a candidate from Indian National Congress. There were other 17 candidates in the fray. Seven independent candidates withdrew their candidature, as such, only 12 were left in the field. Since Bhadaur constituency was reserved for Scheduled Castes, only the candidates belonging to Scheduled Castes were qualified to contest the election under Section 5(a) of the Representation of the People Act, 1951 (RP Act).
It appears that on 14.1.2012, one Badal Singh complained to the Returning Of ficer, Bhadaur Constituency, alleging that appellant Mohammad Sadique was a muslim, and as such did not belong to any Scheduled Caste. He also filed Civil Writ Petition No. 985/2012 before the High Court which was dismissed as not pressed, since, the remedy of challenging the election through Election Petition was available.
Total 1,13,233 votes, including 83 Postal Ballots, were polled on 30.1.2012 in the Bhadaur Assembly Constituency. On counting of votes, appellant was found to have secured 52,825 votes in his favour, and respondent got 45,856 votes, and as such appellant Mohammad Sadique was declared elected from 102- Bhadaur (Scheduled Caste) Assembly Constituency on 6.3.2012. Respondent challenged the election of the appellant pleading that, the appellant being a muslim, is not a member of Scheduled Caste, and as such he was not qualified to contest the election from any constituency reserved for Scheduled Castes. It is specifically pleaded that the appellant was born in a family which followed Islam, and his parents and others members of the family also professed Islam. They had their names which are prevalent amongst muslims, and they used to observe traditions of Islam. None of their family members use "Singh", in their names, normally found with the names of those following 'Sikh' religion. It is further pleaded by the election petitioner-respondent that in his interview in the book titled-"Sada Bahar Gayak-Mohammad Sadique: Jeevan Te Geet" the appellant had confessed that he was a muslim. It is also stated in the election petition that after death of the parents of the appellant, their bodies were buried as per muslim rites. It is further alleged that the Caste certificate issued to the appellant showing him to be member of community "Doom (Marasi)" by Tehsildar, Ludhiana (West), was cancelled. Thereafter, the appellant obtained caste certificate certifying his cast as "Doom" (i.e. Scheduled Caste) on 25.8.2006. However, the Joint Secretary , Department of Welfare, Government of Punjab vide memorandum No. 1/32/ 2008-RS-1 dated 17.11.2008 issued directions to all the Deputy Commissioners in State of Punjab that a person professing Islam is not legally entitled to get Scheduled Caste certificate. Another communication dated 16.3.2009 stated to have been issued by the State Government informing the Deputy Commissioners that such Scheduled Castes certificates issued on or after 1.1.1980 were liable to be cancelled. Appellant contested the election petition, and filed his written statement. He pleaded that he professed Sikh religion, and is a member of "Doom" community which is a Scheduled Caste in the State of Punjab. He admitted that he was born in a muslim family, but never offered prayers in mosque or observed Rozas. It is further pleaded that from the childhood appellant used to sing songs in the company of Sikh writers, artists and singers. He used to go to the Gurudwaras to pay obeisance and developed faith in Sikh religion. He followed the rites, rituals and customs of Sikh religion. He performed 'Sampath Path' with Ragis at his residence for seven days in the year 2000, and his two daughters are married to Hindu boys. The appellant specifically stated in the written statement that he embraced Sikh religion formally on 13.4.2006, and a public notice to this effect was published in newspapers- 'The Hindustan Times', Chandigarh, and 'DailyAkali Patrika', Jalandhar, dated 4.1.2007. It is explained in the written statement that since the appellant was popular as a singer with name- Mohammad Sadique, therefore, he did not change his name even after embracing Sikh religion. On death of his wife Smt. Raffikan @ Seeto who died on 17.12.2007 though she as buried by followers of Islam, but appellant performed "Akhand Path" from 4.1.2008 to 6.1.2008 as per Sikh religion. It is further stated that Bhog of Akhand Path, Kirtan and Antim Ardas were held in Gurudwara at Ludhiana which was attended by prominent Sikh personalities. The appellant has explained in the written statement that his mother Smt. Parsanni Devi who died on 16.12.2009 was follower of Islam, and after her death her body was buried but the appellant performed Akhand Path and Bhog on 27.12.2009 in Gurudwara Sahib at village Kupkalan. Name of the appellant's father as Waliat Ali. The appellant denied that he admitted in the interview that he as a muslim. It is alleged that since earlier he was issued caste certificate as 'Doom Marasi' by mistake, that is why he got issued fresh certificate of caste mentioning 'Doom'. It is also pleaded that the daughters of the appellant were also issued Scheduled Caste certificates. The appellant accepted that he did receive a notice vide letter dated 30.11.2006, to deposit caste certificate issued to him by 19.12.2006 but denied that his certificate was ever cancelled or withdrawn by the Government.
The High Court, on the basis of the pleadings of the parties framed following issues:
(1),, Whether the respondent being muslim was not qualified to contest the election from 102-Bhadaur Assembly Constituency reserved for the members of the Scheduled Castes?
(2)mm Whether the respondent in a Sikh and professes Sikh religion?
(3) Whether the election petition is not verified in accordance with Order VI Rule 15 of the Code of Civil Procedure, 1908? If so, its effect.
(4) Whether no material fact can be pleaded in the replication after expiry of the period of limitation for filing an election petition?
(5) Whether paragraph Nos. 12 to 15, 22(vii)(viii)(ix)(x)(xiii)(xiv) and 27 to 28 of the election petition are liable to be struck off on the ground mentioned in the Preliminary Objection No. 1 of the written statement?
The High Court, after recording evidence of the parties, and hearing them, allowed the Election Petition and set aside the election of the appellant, holding that he was a muslim, and not a member of Scheduled Caste, as such not qualified to contest election from 102-Bhadaur (Scheduled Caste) Assembly Constituency.
Aggrieved by the above order of the High Court, the appeal was preferred by the respondent before the Supreme Court in the Election Petition. The Supreme Court accepted the appeal and the Election Petition filed by the respondent was dismissed.
The operative part of the judgement read as under :
In the case at hand, admittedly the appellant was born to muslim parents. However, he has proved that his family members though followed Islam but they belonged to "Doom" community. It is settled law that a person can change his religion and faith but not the caste, to which he belongs, as caste has linkage to birth. It is proved on the record that the appellant was issued a caste certificate as he was found to be member of "Doom" community by the competent authority, after he declared that he has embraced Sikhism, and he was accepted by the Sikh community. It is not disputed that 'Doom' in Punjab is a Scheduled Caste under Constitution (Scheduled Castes) Order, 1950. The Scheduled Caste Certificate No. 6149 dated 25.8.2006 (Exh. PG/2) was issued to the appellant by the competent authority, and accepted by the returning officer. Said certificate appears to have not been cancelled. What is shown on behalf of the respondent is that vide communication dated 17.11.2008 (Ext. PJ) State authorities informed and clarified to the Deputy Commissioner that members following Islam are not entitled to the certificate of Scheduled Caste, and if issued, certificates may be cancelled. But the certificate (PG/2) dated 25.8.2006 already issued in favour of appellant, is not cancelled, which he obtained after his conversion to Sikhism. It is proved on the record that the appellant embraced Sikh religion on 13.4.2006, and got published the declaration on 4.1.2007 in the newspapers Hindustan Times (English) Exh. RA, and Ajit (Punjabi) Exh RB. Nomination for election in question was filed by him five years thereafter. The appellant has further sufficiently explained that since he was popular as a singer with the name –
'Mohammad Sadique' as such without changing his name, he accepted the Sikhism and followed all rites and traditions of Sikh Religion.
It is not essential for anyone to change one's name after embracing a different faith. However, such change in name can be a corroborating fact regarding conversion or reconversion into a religion/faith in appropriate cases. Also it is not necessary in law that entire family of a person should convert or reconvert to the religion to which he has gone. RW-5 Mohammad Sadique has stated that he not only followed Sikh traditions, he never offered Namaz, nor observed Roza nor went to Haj. It is also relevant to mention here that PW-7 Darbara Singh Guru (respondent-Election Petitioner) in his cross- examination admits that he did not raise any objection at the time when nomination papers were filed by the appellant.
In the above circumstances, we are inclined to hold that the High Court has erred in law, by ignoring the above facts on the record, and giving importance to form of declaration, and the interview said to have been given by appellant to PW 6 Gulzar Singh Shaunki, author of book – "Sada Bahar Gayak ' Mohammad Sadique: Jeevan Te Geet" (Exh. PK). Statement of the appellant RW-5 regarding conversation to Sikhism, is fully corroborated by R- 11 Darshan Singh, Ex-Sarpanch of village Kupkalan, RW-6 Rachhpal Singh, Secretary of Gurudwara Sahib Kupkalan, RW-9 Ms. Sukhjeet Kaur, co-singer in Gurudwara, and RW-14 Sant Shamsher Singh Jageda, who presented 'Saropa' to the appellant.
Authorities relied upon : 1984 (2) SCC 112, 1984 (2) SCC 91, 1976 (3) SCC 411.
Reference : Supreme Court. Mohammad Sadique v. Darbara Singh Guru, civil appeal no. 4870 of 2015.